Slide 5
Specially Formulated to Help You Wake Up, Live & Feel Better
For Happy Hour
For a Few drinks
For a Few too many drinks
As Your Daily Multivitamin
Slide 5
Specially Formulated to Help You Wake Up, Live & Feel Better
For Happy Hour
For a Few drinks
For a Few too many drinks
As Your Daily Multivitamin
Here's the
Perfect Solution

if You Want to Live Better and Feel Great After a Night Out 

Imagine Your Life with
No More Blahs… No More Misery…
No More Wasted Mornings & Weekends
Happy Hour Vitamins is Multivitamin Specially Formulated to Help You Wake Up, Live & Feel Better
Hi, I am
Ben Shaw
 I worked in bars for years. While I lived a healthy lifestyle, as I got older mornings after a night out got worse and worse.
So I decided to see what I could do about it.
I consulted medical professionals, hired a chemist and domestic manufacturer and created Happy Hour Vitamins.
Happy Hour Vitamins is Multivitamin Specially Formulated to Help You Wake Up, Live & Feel Better
Hi, I am
Ben Shaw
I worked in bars for years. While I lived a healthy lifestyle, as I got older mornings after a night out got worse and worse.
So I decided to see what I could do about it.
I consulted medical professionals, hired a chemist and domestic manufacturer and created Happy Hour Vitamins.
Happy Hour Vitamins is Multivitamin Specially Formulated to Help You Wake Up, Live & Feel Better
 The #1 question I am asked is…
"Do They Work?"
I want you to try them yourself so you can find out.
So for the cost of your next drink, you can start enjoying better mornings after a night out with Happy Hour Vitamins
* No Risk, 100% Money back guarantee
How
Happy Hour Vitamins
works
Specially Formulated to Prep Your Body for a Night of Drinking
Protects Liver Function with Milk Thistle
It Balances Drinking Related Vitamin Deficiencies
Fights Drinking Related Toxins and Free Radicals with Anti-Oxidants
Prevents Pain and Suffering
Allows the day after you drink to be Enjoyable and Productive
Best of All, Feeling Better is Easy as Just One Doseling Better is Easy as Just One Dose
Stop Suffering & Start Feeling
Better for the Price of a Drink
* No Risk, 100% Money back guarantee
 Here's What Others are Saying
About
Happy Hour Vitamins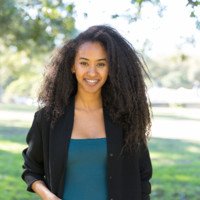 Mary-Kate Butzen
Amazon 5 stars
They really do work! 
"I have tried a number of hangover remedies and so far I've found things that are Ok but not great. I had a wedding out of town with friends this past weekend which meant a long 2 days of drinking was ahead of me. I took the two pills Friday and after drinking 5 strong mixed drinks I felt surprisingly good on Saturday! Zero headache or nausea and the best part was that I wasn't super tired or "foggy" feeling. Same thing when I took them Saturday. Of course Sunday I didn't feel 100% but I felt good enough to be out and about and normally I would've been laying in bed all day. My only advice is to take these on a full stomach or at least with a snack and a big glass of water because they are potent. I will definitely be recommending these to friends!!"
Crystal Hernandez
Amazon 5 stars
ACTUALLY WORK.
"These hangover pills ACTUALLY WORK ( very well). I took both pills before or with my first drink and my hang over was substantially less than it should have been (i am a heavy drinker). I did feel some headache symptoms the next day but nothing that was unbearable. If you drink heavily, this will not be your 100% cure but it will DEFINITELY help. FYI: This will NOT help or cure your hangover if you take it while you have a hangover (must take it before or during alcohol consumption). Take exactly as directed on package."
kt (Brunei)
Amazon 5 stars
It really works. 
"I have stopped drinking for many years now but my boyfriends love his alcohol. As he aged, he gotten sicker and sicker the next day, so I bought this for him and nowadays he felt incredible the next day. It works so well that he kept giving away his packs (they are individually wrapped, so it is very convenient) and now all his friends wanted to get from him or asked him where he bought the pills from. I highly recommend it. (this is likely my 4th or 5th purchase to date)"
Sharing is Caring
I'll Throw in an
Extra Pack

for

Free.


Show you care by sharing your secret weapon
with a friend.

I Am So Certain that Happy Hour Vitamins will Help You Feel Better & Function the Day After a Night of Drinking…

I Offer You My Personal, No Questions Asked, Guarantee:
100% Satisfaction Guaranteed

If Happy Hour Vitamins Fails to Live Up to the Promises I Have Made You, Your Money Will Be Cheerfully Refunded.

If You Enjoy Wasted Weekends and Skull Crushing Mornings, Happy Hour Vitamins are Not For You.

But, If You Are Sick and Tired of the Misery and Wasted Time on Weekends,
Then Click Below to Join Thousands Who Party, Live & Feel Better.
* No Risk, 100% Money back guarantee
Disclaimer 
FDA Disclaimer: This statement has not been evaluated by the Food and Drug Administration. This product is not intended to diagnose, treat, cure, or prevent any disease.